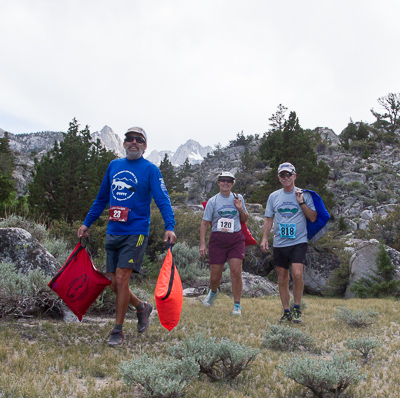 Thank you for visiting our web site.  We make durable and easy to use bags for use at aid stations at endurance events. Whether you are an ultra runner, cyclist, or triathlete, High Desert Drop Bags are a good choice for your drop bag needs; keeping your gear together, secure, easy to find and transport, and out of the weather at an event. We invite you to check out our products.  If you have any questions please call or email us.
 Links to other sites:
 joetrailmangaiters@cox.net, Maker of high quality trail gaiters that are functional and lightweight. They are taking orders via email until their website is up.  Contact Michelle Yauger, owner.
 ATTENTION TAHOE RIM TRAIL ENTRANTS 2014: LOOK FOR OUR BOOTH AT RACE PACKET PICKUP.  WE WILL HAVE A LARGE SELECTION OF DROP BAGS TO CHOOSE FROM. IF YOU WANT TO GET A JUMP ON YOUR DROP BAG PREP, BAGS WILL ALSO BE AVAILABLE  ON THURS. JULY 17 AFTER 12 NOON. CALL 760-920-0639. SEE YOU THERE!